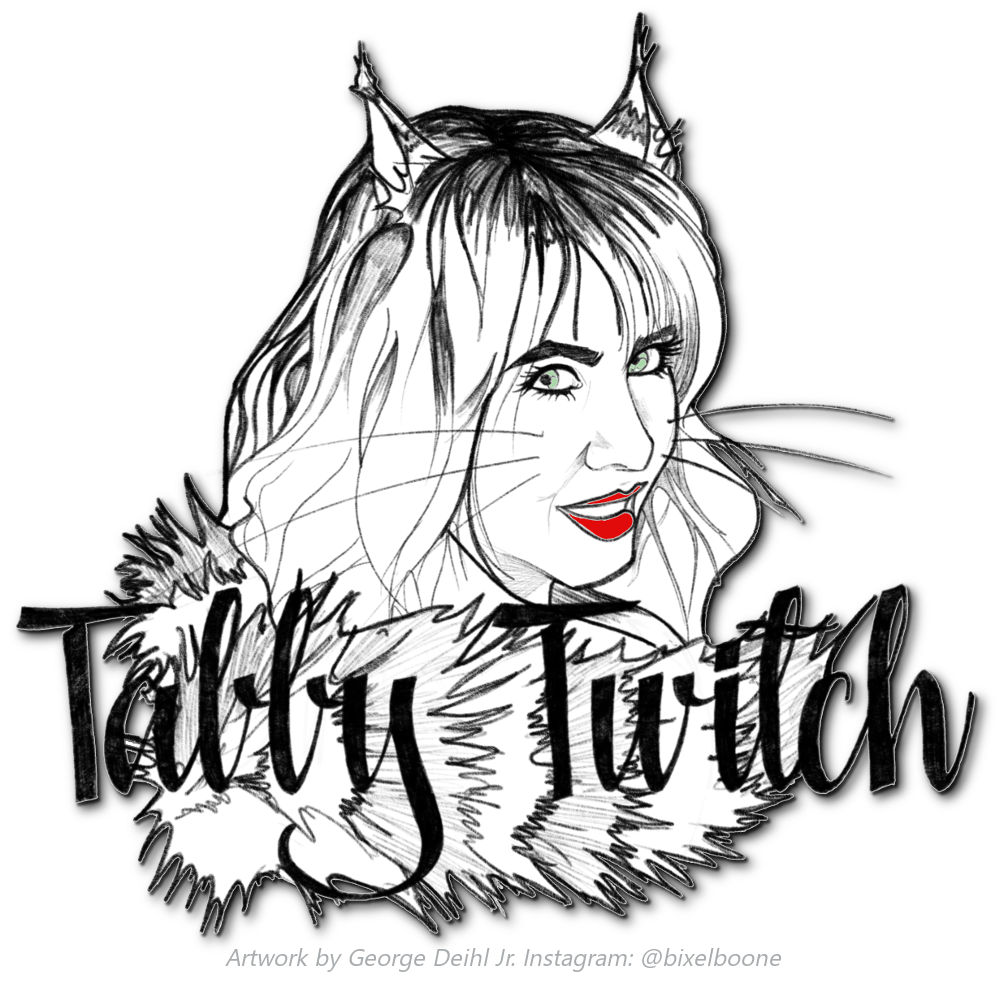 With a background in theatre, Tabby brings to burlesque an itch to explore and connect through performance. Stages she has been spotted on include The Slipper Room, Nurse Bettie, The Red Room, and Coney Island USA. She is the producer and host of the show Prime, a celebration of performers at the height of their powers. With Pussy Leigh, Tabby is a member of the burlesque duo Kitten Coven, a sisterhood of cats plotting to take over the world one tease at a time.
Latest News & Events
BEWITCHED, BOTHERED AND BURLESQUED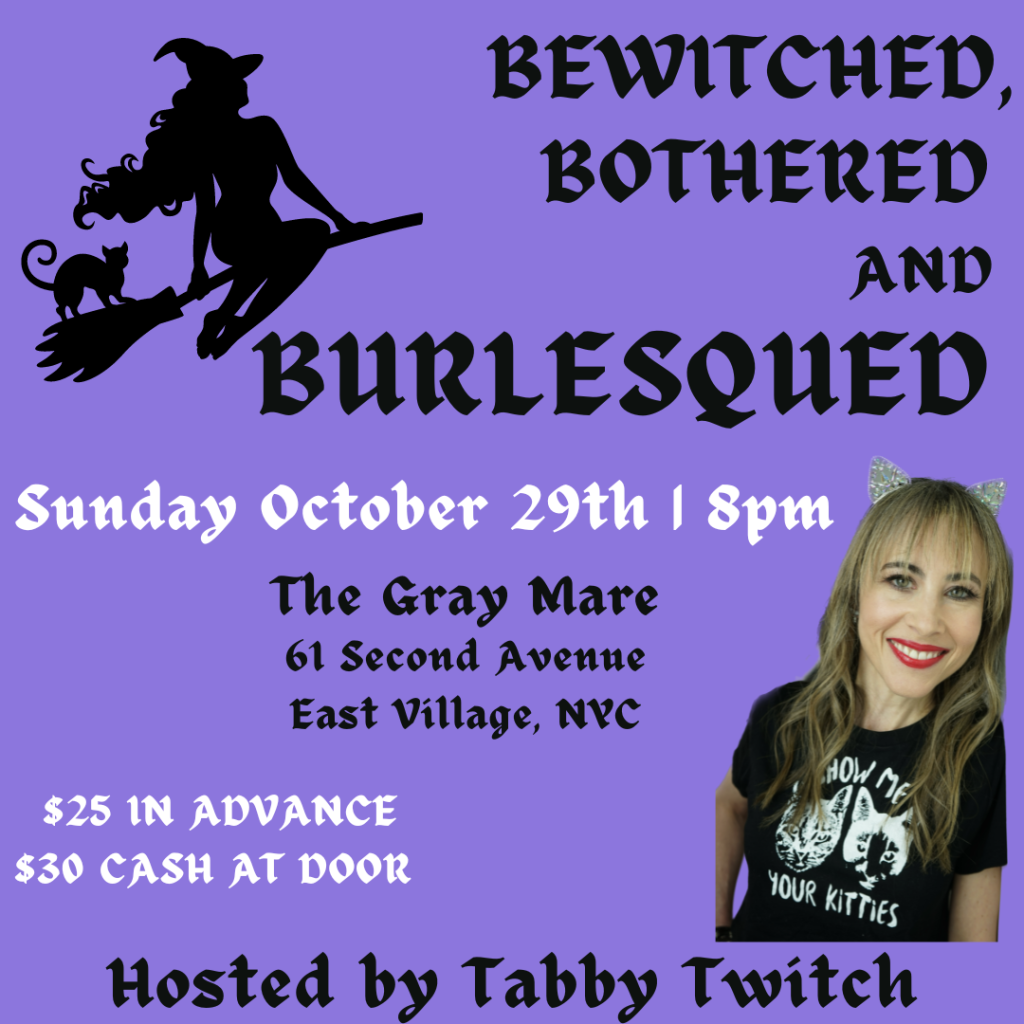 Join a spellbinding cast on Sunday, October 29th at The Gray Mare for burlesque, music and other treats. Tickets available HERE 
Tabby Twitch's Prime, August 13th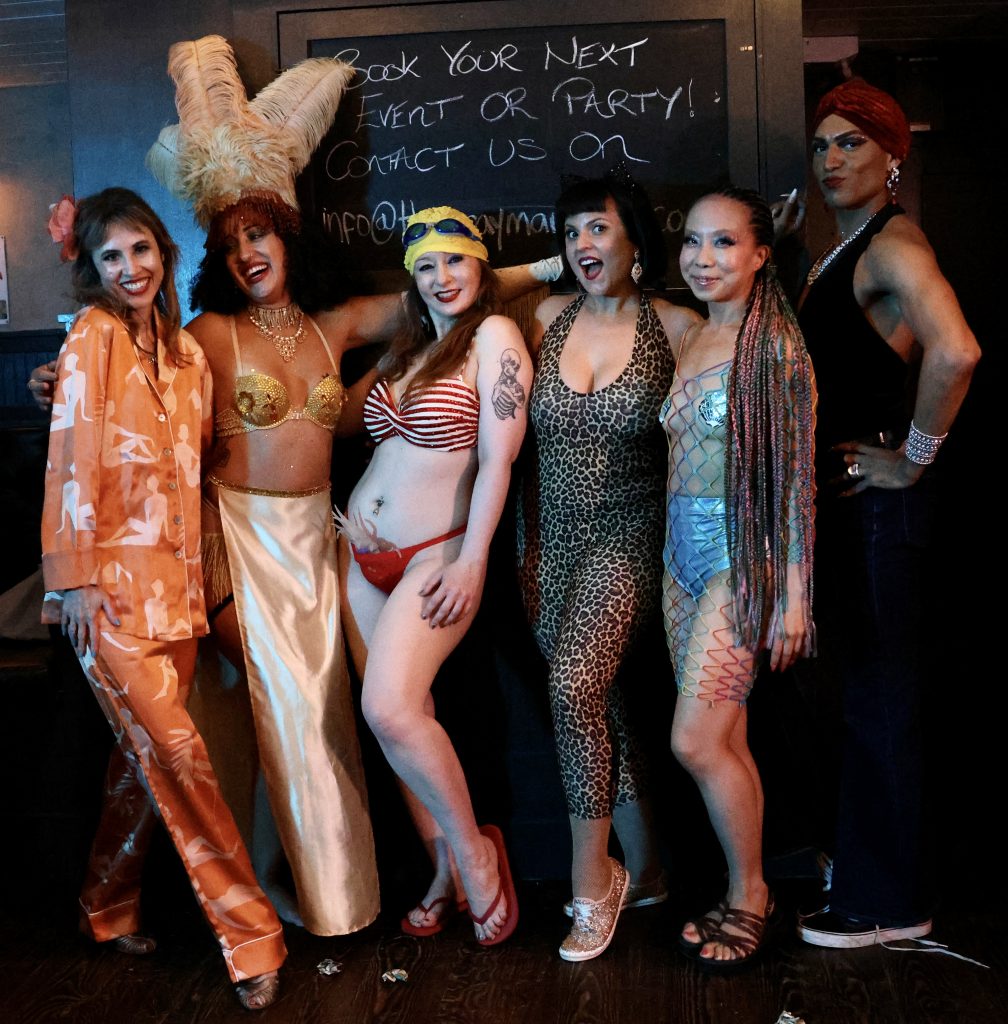 Prime, a celebration of burlesque performers at the height of their powers, returned to The Gray Mare.
Performers pictured (left to right): Tabby Twitch, Dominant Jeane, Désirée De Sade, Gemma Stone, Fortune Cookie, Diva LaMarr
New show announcement coming soon! 
Tabby's Photo Gallery