Latest News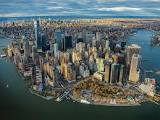 Jane read the role of Florence in Herbert Appleman's comedy directed by Mahayana Landowne on February 22nd at New Dramatists.
Hayfever
Simon's vampy guest, Myrna, is well-played by Jane Cortney.
American Rapture
Jane Cortney is able to combine just the right amounts of innocence, loss, and brashness as the woman in confession...
Hayfever
As with the leads, the supporting cast here is marvelous. Each embodies the character with style and wit.
-- The Sag Harbor Express
On the Other Side of the River
The most humanity comes out in Cortney's stunning performance of Mir'l's final monologue. She balances both Mir'l's strong-willed rebellion and her vulnerable fright with force and commitment.
Contact
Commercial Representation
Ingber & Associates
212.889.9450
Direct:
917-679-5749
janecortney@gmail.com