Latest News
Coming in 2021!
Lafayette Salon Films
has a new ride. Directed by Mac Brydon and written by Jane Cortney.
In January, Jane played Chelsea in Hampton Theatre Company's production of On Golden Pond.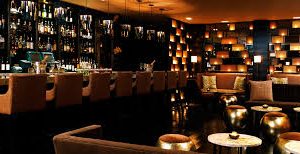 In June, Jane worked on the film MILK AND HONEY by Dalis Leyendecker, playing Blondie the barfly. Stay tuned for more details.
On the Other Side of the River
The most humanity comes out in Cortney's stunning performance of Mir'l's final monologue. She balances both Mir'l's strong-willed rebellion and her vulnerable fright with force and commitment.
American Rapture
Jane Cortney is able to combine just the right amounts of innocence, loss, and brashness as the woman in confession...
Hayfever
As with the leads, the supporting cast here is marvelous. Each embodies the character with style and wit.
-- The Sag Harbor Express
Hayfever
Simon's vampy guest, Myrna, is well-played by Jane Cortney.
Contact
Commercial Representation
Ingber & Associates
212.889.9450
Direct:
917-679-5749
janecortney@gmail.com